Start By Sharing A Moment
Put Yourself in the School's Position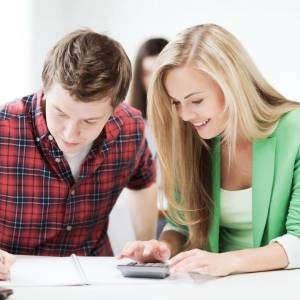 Don't Try Too Hard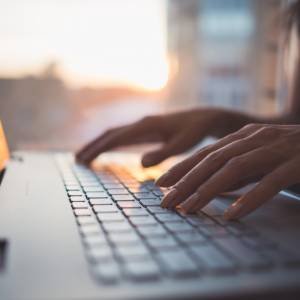 Don't Use A Thesaurus
[wc_kc_section_title _id="356508" wc_section_title="Tips on Writing Your Best College Essay"]
The first few lines of your college essay can be the most daunting to write. Students often want to find an academic quote or a catchy phrase to start off their paper smart. Instead, we recommend that you start by sharing a moment of your life. Choose a moment that reveals something about your character, and describe how that moment made an impact on your life.
Colleges want to accept a student who is going to graduate and lead a successful career. In your essay, you must present yourself as a critical thinker who loves to learn. This is a place to display your greatest passion–for any subject at all!
Remember that schools want to invest in students who are going to "hit the ground running" in their classes, and chase success after they achieve a degree. This success–your success–will later be associated with the college you attend, and this is what admissions officers think about as they sift through applications.
Many students get tripped up when they try too hard to impress. Instead, they should focus on everyday subjects and write about them in a way that is interesting to read about. Get creative with your topic, and consider that certain subjects may be overplayed.
Remember that your writing doesn't have to sound like a college professor or a New York Times columnist wrote it. These essays should read like smart, passionate teenagers wrote them.
This is tied into "not trying too hard". In the personal essay, you want your voice to sound natural. There are designated portions of the application section to show off your huge vocabulary.
On the personal essay, write how you would speak. Using "SAT words" or literary buzzwords in your personal statement doesn't sound like a natural speaking voice and will ultimately distance your reader. Aim for a slightly polished version of your own speaking voice. You want to edit for things like grammar and punctuation, but you don't want to add in a bunch of words you wouldn't normally use.
It can feel difficult to find your voice when you feel pressure to market yourself or your intelligence. It can feel like a weird blend of writing a diary entry and a press release at the same time! Yes, a personal essay to a college is supposed to be marketing yourself, but you shouldn't use big words or arcane language to do it.
If you had 10 minutes to speak with an admissions counselor in person, what would you tell them? Don't just tell them what you think they want to hear. Admissions teams are looking for authenticity and clarity of thinking above all else. At Hawk Educational Solutions, we believe that any topic can make for a good admissions essay as long as it is written with honesty, clarity and a style that grabs the reader. Our college essay writing help doesn't revolve around telling you what to write about. Instead, we help you communicate your own ideas in an effective way.
Read Essays That Were Successful
The best advice is to read essays that have worked. If you know students who have been accepted to their choice schools, ask permission to read their essays. At Hawk Educational Solutions, we also have some examples of essays that have worked for students. You may be surprised to find that the best essays capture a piece of someone.
Once you've picked a topic, theme, or moment in your life to write about, sit down and write for about an hour. This is as long as it should take to pen the first draft. When you're writing from an honest place, the words for your first draft should flow smoothly.
Before seeking out a professional editor, you may want to show the essay to a trusted friend or family member to get an opinion.
Then, put it away for a few days and come back to it, but only complete this process once. Rereading your essay or asking for endless opinions is not the college admissions essay help that you need. Instead, it will only drive you nuts!
Yes, some colleges do give a little extra attention to disadvantaged students as a way to even the playing field. However, "roughing up" your background won't help your case–in fact, it will hurt you in the long run. The purpose of a college essay is to give a peek into how your mind works, your goals, worldview, and perspective. If you have never had an earth-shattering experience or struggled with socioeconomic issues, for example, don't pretend that you have. This will make your insights sound forced.
Remember that's its less about the topic and more about what you have to say about the world. Beautiful insights can happen in the smallest of moments just as often as they can happen in crisis. Pick a moment that is true to yourself.
After picking up applications for a variety of schools, the rules and requirements may feel repetitive or even generic! It's important to remember that every rule has a reason behind it.
Every institution has put a lot of thought into the instructions they give to students, so it's important to follow them. They've given a lot of thought to their rules and requirements, so they really want what they ask for.
Let's be honest: college admissions officers don't have the time, resources or bandwidth to research every student who applies. They only see what is put in front of them. If a student doesn't connect those dots, the people who read their work can't make those connections for them. Remember, admissions offers are just another person reading your material!
When working on a college admissions essay, Hawk Educational Solutions recommends that students imagine they are sitting across from the reader in their office and respond to the question, "What else do I need to know about you?" A personal college essay should reflect this response in a way that the other sections of the application haven't addressed.
At the end of the day, the personal essay is just another piece of the bigger picture of the college application. The wholistic application will cover a prospective college student's entire academic and extracurricular career, which includes academic achievements, volunteer work, sport, internships and many other unique stories. While it's important to take the college essay seriously and present the most polished version possible, college essays alone will not determine a student's college acceptance. Working with a college application specialist such as Ms. Hawk will provide your student with the appropriate guidance to walk them through the essay and application process. The goal is to alleviate stress, clarify tasks, meet deadlines, and produce quality essays that showcase your student's best qualities.
There are numerous college essay services out there. So, what sets Hawk Educational Solutions apart from the crowd? That would have to be the owner, Juliet Hawk. When she looks over your work, Ms. Hawk brings over two decades of experience in the education and writing industries.  Ms. Hawk doesn't just have a background in writing and editing. She possesses a nuanced background in education that gives her a unique perspective on what college admissions officers are actually looking for.
In 20 years, she has actively pursued a diverse professional repertoire. In the world of education, Juliet has worked as a teacher, high school administrator, SAT tutor, overseas ESL teacher in the non-profit sector and a college counselor. As a freelance writer, Juliet has published poetry, short stories, newspaper op-ed columns and memoirs.

Her mixed background in a variety of situations has enhanced her abilities to:
convey complex subject matter to students and parents
teach a host of test-taking strategies and academic skills
offer valuable college planning and essay guidance
During the 2000s, Juliet earned a Bachelor's and Master's degree while serving San Diego Unified School District and Arlington Public Schools in Virginia as a multi-subject substitute teacher. She went on to earn her Master's Degree in English Literature and Composition from George Mason University. Following grad school, Juliet pursued various teaching opportunities in the non-profit sector, both stateside and on the international circuit. In 2009, Juliet returned to California to pursue teaching full-time.
In 2014, Juliet started Hawk Educational Solutions. Her consulting business allows Juliet to harness her diverse talents in a way that could improve the lives of students just like you! Ms. Hawk has brought on a team of equally passionate and well-trained educators to help realize her vision. Juliet and her team offer a diverse range of perspectives and experience that set them apart.
Higher education is an expensive commitment that is undoubtedly worth it. However, if you're already paying processing fees to apply to many schools, you may wonder if paying for essay writing and editing services is worth it. This depends on the individual strengths of the student, but even a student who is a strong writer will benefit from a professional writing and editing services.
Consider this: if you're already spending time and money to apply to the schools of your choice, why not set your application apart from the crowd and invest in a professional writing and editing service?
Hawk Educational Solutions has earned over 80 5-star reviews and testimonials on YELP, Google and Thumbtack for professionalism, responsiveness, effectiveness, and dedication. Don't just take our word for it–read them for yourself.Ready to polish up that entrance essay? Get in touch with Hawk Educational Solutions today!
At Hawk Educational Solutions, we get the following questions a lot. If you don't see your question answered, feel free to contact us for a quick response.
Hawk Educational Solutions offers college essay services ranging from essay composition and proofreading to full content critiques. Our basic proofreading service includes a thorough check for typos and grammatical errors, and is best for those with an essay near completion.
Our standard editing services will combine proofreading with a constructive critique and revision based around your essay's structure, content, and tone. Our most comprehensive essay guidance service will include brainstorming, hands-on composition, a critique, guided revision, and final proofreading.
If you are looking for admissions consulting plus essay writing and editing, we'll create a custom package for you. This includes professional admissions consulting for one or all of your applications, along with all the editing services needed for each piece of the application.
Unfortunately, Hawk Educational Services does not help with letters of recommendation. It would be unethical for an editing service to receive payment for a letter of recommendation, or to edit or alter an existing recommendation letter in any way. This would be frowned upon by any academic institution, and would result in disqualification of the student!
However, Ms. Hawk is more than happy to offer advice on the proper way to solicit recommendations, to ensure the best possible outcome for the student.
The main staples of our service include:
Academic applications
Statements of purpose
Personal statements
Academic essays
However, we are happy to assist you as you write and edit any document! This could include a job application, creative non-fiction essay, or any number of documents. Contact us and we can customize a service to fit your needs.
Hawk Educational Solutions guides you as you edit your own work, so we can certainly help with tightening the structure of your essay! However, an editor should not cut your essay by more than 100-150 words. The goal is to help you craft an essay that reflects your own voice, perspective and worldview. Chopping down an essay by more than 150 words will certainly impact the overall tone, style, and structure to the point where it is no longer your original work. When bringing an essay in to us, keep in mind the word count limits set forth by your institution or instructor.
The turnaround time depends on how often we meet and how much you're able to edit your work in between meetings.