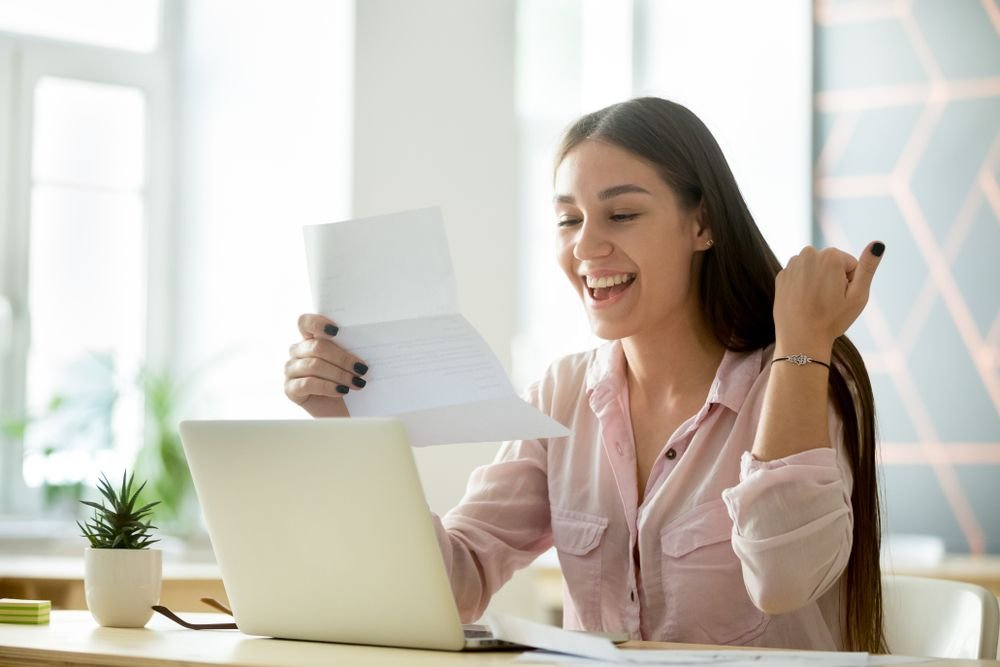 Students need to have a strategy in place to reach their admission goals, and a college consultant can assist in creating one. Starting long before any college applications are submitted, a college admissions counselor assists students with planning for the future by assessing where they are now and creating unique roadmaps to get them to their desired academic destinations.
College admissions consultants help with selecting schools, staying on top of grades, test preparation, personal essays, and building competitive applications that also help the student stand out from other candidates. These counselors have knowledge of the selection criteria at many different institutions, so they can direct students to build backgrounds that best match where they wish to matriculate. Although some colleges prefer well-rounded students, others seek more focused candidates, and the application process is closer to a job interview than a request for academic enrollment.
Who uses college admissions counselors? While just about any student can benefit from working with a private college counselor, these families may find help with admissions tasks particularly advantageous:
Students whose parents did not attend college or did not participate in a rigorous admissions process
Students who are the first of their siblings to apply to college
International students, students whose parents attended institutions outside the United States, and students whose parents speak English as a second language
Students who desire to attend the most competitive colleges and universities
Students whose college goals are beyond their current academic performance but who demonstrate the desire or potential for improvement
Families who need extra help staying organized with academics and the admissions process (large families, single parents, parents who travel frequently, families with special needs, etc.)
Students whose extracurricular activities may influence the admissions process or win them scholarships (top athletes, talented musicians, etc.)
Students who need assistance with test preparation, interview anxiety, and other often overlooked aspects of the admissions pipeline
Students who receive little or no personal guidance from high school counselors
Families who need help navigating financial assistance paperwork and potential scholarship opportunities
Hawk Educational Solutions provides college consulting for students of all achievement levels. Owner Juliet Hawk can meet with you and your child in person in the San Diego area or long distance via online video chat, email and phone for consultations nationwide and internationally.
We offer a broad range of custom services for college-bound scholars, including test prep, college planning, and tutoring. Together, we construct a program that integrates just what your child needs to succeed at the highest level possible (see Programs, below):
Searching for colleges
Developing a final college list
Preparing for the SAT and ACT
Sending test scores
Core subject tutoring and organizational skills
Exploring extracurricular activities
Collecting letters of recommendation
Drafting and reviewing personal essays
Assisting with the application
Helping with financial aid options
Preparing for interviews
At Hawk Educational solutions, we believe it's never too early to start preparing for a solid academic performance and the college admissions process. Therefore, we provide tutoring at the K-12 levels, so your child can learn smart study habits and head into the final years of high school with confidence and the common prerequisites covered.
Planning ahead for your child's college admissions process can make the difference between success and disappointment. Waiting until it's too late into the application timeline can mean lower test scores, rushing to complete paperwork before deadlines, and possible rejection or waitlisting at favored schools. Senior year is stressful enough for both parents and students without adding this additional pressure to the mix.
The latest statistics show that the best colleges and universities in the United States only accept about 5-10 percent of all applicants. And those applicants represent the best students from around the country, the valedictorians and top scholars from their high schools.
While of course getting into the best schools is one goal when working with a college admissions consultant, it's important to also find the ideal match for your child, both academically and otherwise. According to the US Department of Education National Center for Education Statistics, as of 2016, only 60 percent of students finished their Bachelor's degree where they initially matriculated.
Furthermore, the majority of students, including those at highly selective institutions, took six years, not the traditional four, to complete their college educations, frequently indicating a gap between expectation and reality once students are actually enrolled in college. This extended time period to obtain a degree means increased financial strain for many families, especially for those with more than one child in college at a time.
Working with a college consultant can smooth some of these rough waters for students by supporting them in applying to schools that are perfectly suited to their respective academic levels and social needs. Additionally, making sure certain high school coursework is completed may satisfy basic college course prerequisites, thereby shaving off time in degree programs.
[wc_kc_section_title _id="816843" wc_section_title="Hawk Educational Solutions Programs" wc_section_title_description="SGF3ayBFZHVjYXRpb25hbCBTb2x1dGlvbnMgc3RyaXZlcyB0byBvZmZlciBwcm9ncmFtcyB0byBtZWV0IGV2ZXJ5IHN0dWRlbnTigJlzIG5lZWQuIEFzIHdlbGwgYXMgcHJvdmlkaW5nIHRlc3QgcHJlcGFyYXRpb24gYW5kIGFwcGxpY2F0aW9uIGhlbHAgZm9yIGhpZ2ggc2Nob29sIHN0dWRlbnRzLCB3ZSBoYXZlIHR1dG9yaW5nIHBhY2thZ2VzIGZvciBzdHVkZW50cyBhcyB5b3VuZyBhcyBraW5kZXJnYXJ0ZW4sIHNvIHlvdXIgY2hpbGQgY2FuIGdldCBvZmYgb24gdGhlIHJpZ2h0IGZvb3QgdG93YXJkcyBhIGJyaWdodCBhY2FkZW1pYyBjYXJlZXIu"][wc_kc_testimonials_box _id="924588" wc_testimonialsbox_type="carousel_type" wc_testimonialsbox_columns="one_columns" wc_testimonialsbox_skin="normal_background" wc_testimonialsbox_group="cac" wc_testimonialsbox_limit="5"]
Juliet Hawk, owner and founder of Hawk Educational Solutions, brings a blend of educational credentials and practical knowledge to her profession as a college consultant. In addition to working as a freelance writer, Juliet holds a Master's degree in English Literature and Composition from George Mason University while she also possesses a CA Teaching Credential. She has served her students as a public classroom teacher, high school principal, college planner, mentor and tutor, and bears vast experience with English language learners and special needs students.
The proof is in the pudding as Hawk Educational Solutions has garnered over 80 five-star online reviews and testimonials as well as numerous references and testimonials from grateful students and their parents. Even students starting late in the testing and application process and working on very tight deadlines have achieved phenomenal and life-changing results. Parents applaud her methodical but personal approach, and scholars of all academic tiers appreciate her patience and the boost in self-esteem they've gotten from teaming up with her.
We believe you'll find Hawk Educational Solutions' prices a true value, given the expertise and personal attention that comes with our service. We understand that certain families may not be able to afford one-on-one appointments at our standard rates, so we encourage students to pair up. We're also happy to provide instruction for small groups of three or four students at a discounted rate of up to 33% off per student!
Additionally, we are pleased to offer the following discounts:
5% off on packages of 10 or more hours of instruction
Additional 5% off Military Discount
Sliding Scale for Low-Income Families
My child is only a freshman in high school. Isn't that too early to start thinking about college?
No, it's really never too early to begin thinking about college, especially once a student is already in high school. That's why Hawk Educational Solutions offers tutoring for students of all grade levels. It's not just the material that students learn for standardized tests that's important; developing reliable study habits and learning test-taking strategies can both improve a student's performance and bolster self-confidence.
I have a high-performing only child who does fine academically, but we as parents aren't familiar with the college application process. What can a private college counselor do to help?
Hawk Educational Solutions can assist you on many fronts. Even gifted students need to find the right college match where they can pursue their academic strengths and make an easy transition to living away from home. As well as helping build a preferred college shortlist, we can make sure test scores are sent to the right institutions, review the personal essay, and go over any financial aid information that might help you. Check out our Collegiate Captain program, above.
My child is determined to attend an Ivy League school. What do we need to do to help with that goal?
While there are no guarantees of being accepted at any school, there are ways to increase your child's probability of matriculating to an Ivy League or a renowned public institution. We will work with your child to achieve the highest test scores and cumulative GPA possible, as well as to find ideal college matches, prepare for interviews, and submit competitive applications. If your child is not academically at the level of or interested in an Ivy League school, we can help you find colleges that offer a host of benefits, cost effectiveness and atmosphere best suited to your student's needs and goals.
Our child may be offered scholarships for extracurriculars. How do we know which ones to accept?
College scholarships can be game changers, helping students attend top institutions and defraying college expenses. However, you want to make sure that your child can handle the academics required wherever they enroll, and you should consider whether any school would still be a good match should your child no longer participate in the activity for which they receive a scholarship. Hawk Educational Solutions can help you look into these questions and give you peace of mind that a specific scholarship is the right fit for your young scholar.
Our family will have three kids in college at the same time. What kind of strategy can you suggest for dealing with this scenario?
This is not an uncommon occurrence. We can help in several areas with this situation. First, we'll help you stay current with any deadlines and forms for applications and financial aid, so you're not overwhelmed. Second, we will create strategies that increase the probability of each child finishing college within your desired time frame, typically four years. And third, we can offer discounted group study and test prep sessions for your children to help save on time and expense for you.
Do you work with students who rank towards the bottom of the class?
Yes, Hawk Educational Solutions works with all students, no matter where they are academically. We can often help remedial students move up when the challenge is staying organized, utilizing good study habits, or having more direction over coursework. Also, there are colleges available for nearly every level of academic achievement. We can collaborate with you and your child to build a college list that meets their likelihood of acceptance, so they can pursue their dreams and goals for the future.
My child is talented in English but struggles with math. How will this affect test preparation and college applications?
Lots of students are a bit imbalanced this way. We can help boost scores in weaker subjects by using test preparation classes and teaching test-taking strategies. We can also find colleges for your child that allow them to focus on their strengths, to minimize frustration and place the bulk of their academic energy where it will reap the greatest benefits.
Do you have further questions or an issue not addressed on our website? We'd be happy to talk with you personally. Please contact Hawk Educational Solutions to set up a meeting, and together we can determine where to go from wherever you are in the process.