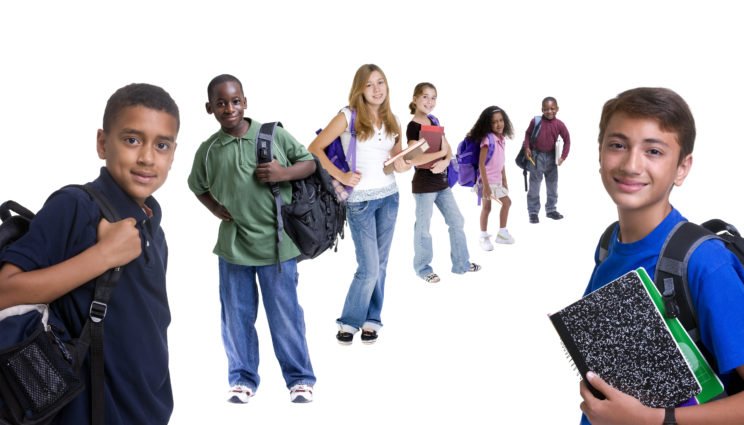 Nature vs Nurture
Is it nature or is it nurture? Every so often we meet a student who appears to have it all. She seems naturally gifted in every sense: the captain of the varsity tennis team, a Calculus BC mathlete not to mention her high school's poet laureate, and the first chair violinist. Most would assume she is innately adept at everything, a person who will succeed in any endeavor regardless of circumstance.
Why? Because she was "born with it." Nature, right?
Not so fast.
MedicineNet, an online publication that features doctors, psychologists and other healthcare providers, suggests an alternative understanding. According to its recent article, "Nature vs Nurture: Is It In Our Genes Or In Our Environment,"
In the context of the nature vs. nurture debate, 'nature' refers to biological/genetic predispositions' impact on human traits, and nurture describes the influence of learning and other influences from one's environment.
Nurture or one's environment refines and molds the human brain as a student matures from gestation through adolescence. Whether a student is "born with" higher or lower levels of cognition, environment plays a crucial role in influencing cerebral development during an individual's formative years.
Historically, nature and nurture in the context of human intelligence and growth have been ceaselessly pitted against one another as incompatible adversaries. For decades, scientists and psychologists insisted that those who are "gifted and talented" have been gifted and talented from day one; those students who fail to show signs of youthful genius never will.
For example, The Time's of Higher Education's 1997 essay, "Nature's Defeat of Nurture," contends that nature or genes dominate an individual's growth, aptitude and behavior based on twin studies. Several twins, two children born at the same birth, raised in similar if not the same environment, formed disparate personalities and exhibited differing traits throughout their lives. Therefore, the foremost psychologists in this article argued, "…the common shared environment – the family, the neighborhood, the parents' income and education, their way of raising children – has no effect on the development of personality." However, in light of recent analyses, this interpretation has largely been proven inconclusive.
Subsequent studies have since revealed that environment is indeed a powerful player in the brain growth game, even when individuals are raised in parallel environments. According to a 2013 NCBI study of human behavior, researchers deduced the following:
There was general agreement that everybody's behavior is influenced to varying degrees by both genetic and environmental factors but deterministic accounts of causation, except in exceptional circumstances, were rejected.- National Center for Biotechnology Information
In short, genetic fixity or rudimentary determinism is not the sole or even primary contributor to a one's intellectual, personal or creative makeup.
Nature and Nurture
Today, psychologists and educators have discovered "nature's partner is nurture." Nature is not nurture's bullish foe, but rather, nurture is nature's encouraging mentor. Thus, nurture plays a significant role in any student's intellectual, social-emotional and creative development. Our superstar tennis champion, mathlete-poet, and violinist has most certainly experienced a supportive learning environment both at home and in school, which has expeditiously nurtured her innate talents and skills.
So, how do hereditary (nature) and cultivated (nurture) traits engineer the academic success and college achievement of diverse students?
We are all born with our initial cognitive potential and family/ community resources; our students are born of their parents genes and into their family's socioeconomic status. Consequently, some will have a head start due to the circumstances of their privilege; others will experience far fewer advantages as they leap from life's "starting blocks."
Nonetheless, nature and nurture coexist. As such, there are abundant 'free of charge" resources available to all students who range in age, learning style, and inherent ability. Therefore, educators and families should foster "nurturing" environments that will support any student's university preparation at little to no monetary cost.
Pre-K to 5th Grade- Start Em' Young!
READ, READ, READ (Nurture, Nurture, Nurture)
*Dolly Parton's Imagination Library offers free books to low income students around the world. Check your local area for availability
*The local library is your friend. If your branch doesn't have your book, they can order it from another location at no cost to patrons
Additional Free Help for Parents
Middle School- Get Ready!
Enter Enhanced Digital Learning
Rapid Brain Development
*Positive Reinforcement– Clearly state what a student is doing well in the moment (it remains ill advised to toss a piece a candy in a kid's direction every time he does his homework)
*Confidence and Team Building Activities– Rock climbing, hiking, trust falls, scavenger hunts, setting small goals and accomplishing them, arts and crafts, or simply carving out time to listen and suspend judgment are just some activities that promote self-esteem and reduce angst
*A little TLC or "tender loving care" goes a long way. A "Tween" is on her path to self-discovery while her brain's prefrontal cortex, the logical command center, battles its amygdala, the emotional vortex of the "lizard brain," the brain's most primitive part. Let the girl wear her earbuds and have some down time. We'll all need it once "teenagedom" is in full swing.
High School and the Road to University
Stay tuned for my next installment about "nurturing" college bound high school students as they prepare for a competitive future through journaling, test preparation, nutrition, internships, and time management, among other techniques.
In truth, not every student will become a hybrid of Einstein meets tennis champion, but educators and families can all work together to build a safe academic space for all students where they will "grow into" their gifts and talents as they mature into professional adults.